New lease deals
2023 Chrysler Pacifica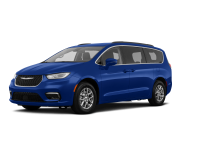 Price :
$751

/ month
2023 Subaru Ascent
Price :
$605

/ month
2023 Ford Explorer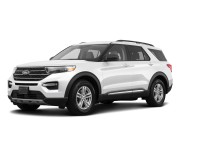 Price :
$626

/ month
Auto leasing has quickly become one of the most popular ways to get a high quality vehicle at a price that you can more easily afford. The basics of a lease are that you choose your vehicle, and the terms of the lease, and then you simply pay a set amount each month.
If you're looking to lease a new car, you're likely going to spend most of your time looking at all the different makes and models that you are interested in to see which one you like best. That is the most fun part of getting a new car, and the most important.
Are you driving around in a vehicle that you no longer love, but you feel stuck in it because you still have months, or even years, left to go on your lease? You don't have to put up with that any longer.
Leasing a Car in Fort Lauderdale
So, you live in or near Fort Lauderdale and are wanting to lease a vehicle! Well, congratulations! You've come to the perfect place to do that – a car leasing company that can offer you a staggeringly wonderful, huge inventory of vehicles to choose from, the lowest leasing prices around, incredible convenience, and customer service that'll have you smiling.
Why Lease from Fort Lauderdale Car Leasing
Let's start with that inventory of ours! We're able to lease to you any new model coupe, sedan, convertible, SUV, van, minivan, or truck made by Acura, Audi, BMW, Buick, Cadillac, Chevrolet, Chrysler, Dodge, Ford, GMC, Honda, Hyundai, Infiniti, Jaguar, Jeep, Kia, Land Rover, Lexus, Lincoln, Maserati, Mazda, Mercedes-Benz, MINI, Mitsubishi, Nissan, Porsche, Ram, Subaru, Smart, Toyota, Volkswagen, and Volvo. Any of them. Each and every one of them. You're just not going to find that sort of variety anywhere else. Then there are our low prices, the very lowest around. We're able to offer any of these gorgeous vehicles at prices that undersell our competitors because we do things very differently. One of the biggest differences is that we don't have a physical car lot. Those lots have to be paid for, and the price isn't cheap. Property costs, property taxes, property insurance, utility costs – the bills add up, amounting to a huge overhead, the costs of which are passed on to customers. So, we say no to all that and have a virtual car lot instead, a lot that sits on the internet. Having a virtual lot saves us lots of money in terms of operating expenses, making our overhead a lot lower than our competitors', and a low overhead for us means low leasing prices for you.
And this brings us to convenience. Think of how things go when you lease from your standard auto leasing agency: first, you have to get to their lot, typically having to call for a cab or bum rides off of friends and family to make that happen. Once there, a salesman will find you, attach himself to you, follow you around the place while practicing his sales routines on you and rushing you along, making you uncomfortable and concerned about his time and presence when you'd rather just be focusing on those cars.
Contrast that with how things to when you lease with us: First of all, you stay put. You don't even have to leave you home. You just kick back and make yourself cozy, then surf to our site to explore our virtual lot – which is open all day and all night. Take all the time you need as you go along! Do some car shopping, walk away, and come back later. Bring your friends and family with you, virtually speaking, by emailing to them the vehicles you're interested in, getting their thoughts as to which you should choose, all without having to arrange rides and coordinate schedules. If you have any questions about our vehicles, all you have to do is call us up and ask. Simple.
Great Customer Service
Then there's our dedication to customer service. We go out of our way to make things as easy on you as we can, something you'll easily see when it comes to financing. We'll work with banks and other lenders ourselves, directly, to get you a great financing deal. We know what our customers want, and that's what we go for: low interest rates, low monthly payments, and fair and reasonable terms. We'll even handle most of that mind-numbing financing-related paperwork so you won't have to mess with it!
We're very often able to get financing for people whose credit ratings have taken some serious hits. That's not an uncommon thing in our economy these days, sad to say, and if this describes your situation, don't give up! Talk to us and let's see what we can work out! Take hope in the fact that we've even been able to get financing for people who'd already tried before to get financing through some of our competitors and were let down!
You'll love our customer service on the day you get to drive your new lease! We don't want any customer of ours having to worry about how they'll arrange to pick up their new vehicles. We don't want you bumming rides or calling cabs! So, instead, we'll deliver your new ride right to your home, office, or most anyplace else that's good for you that day! Let us know where you want your lease delivered, then chillax and leave the worrying to us!
Contact Us Today
If you have any questions for us, just give us a call at 754-702-2323 and fire away! We'd love to meet and talk with you! And we'd love most of all to get you driving around Fort Lauderdale in a beautiful new vehicle, at a price that'll knock you out!